I first became friends with urban fantasy author
Jess Haines
through twitter. I'm a writer, she's a writer (
of the kick ass H&W Investigations series
), but that's not how we bonded. Instead, our friendship developed through our mutual love of movies, especially cheesy horror films. For nearly two years we've been tweeting movie recommendations back and forth, discussing our faves and blasting each other with movie quotes. It's been a delight. Since I met Jess, my netflix cue has never suffered.
But I've always wanted to watch a movie with her in person. Alas, that has been impossible because we are hundreds, maybe even thousands of miles apart.
Then we got an awesome idea. We could both get the same movie and watch it at the same time and comment live on twitter.
But we can't decide which movie to watch. So we need your help. We've narrowed our selection down to five contenders and need you to vote which craptastic film will be the focus of our cheese-fest. Whichever film garners the most votes on both our blogs, Jess and I shall watch together Saturday, June 8th. We will announce the winning movie next Friday, June 7th.
So please vote, stock up on popcorn, beer, and cheez whiz.
Vampire Effect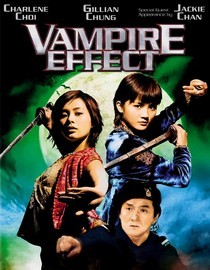 Synopsis From Netflix
"Two of Asian pop music's biggest names -- Charlene Choi and Gillian Chung -- prove they're a force to be reckoned with on-screen as well, with this gory action flick about a European vampire who's gone mad and is wreaking havoc by drawing blueblood from his peers. The sole survivor heads for Hong Kong to hide out and soon falls in love with a mortal there. Jackie Chan makes a cameo appearance."
All I can say is, "Jackie Chan AND Vampires? Oh, hell yeah!"
Frankenhooker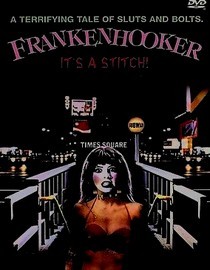 Synopsis from Netflix:
"When his pretty fiancée is literally torn to pieces by a runaway lawnmower, Jeffrey Franken creates a scheme to bring her back to life: reassemble her from the body parts of New York City prostitutes. Has he created a monster?"
I'm still laughing too hard at "torn to pieces by a runaway lawnmower" to do much else but declare it a win. So SPINAL TAP!
One Eyed Monster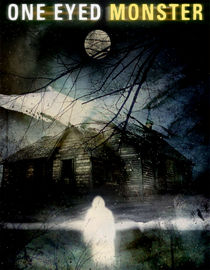 Synopsis from Netflix:
"Adult film stars Ron Jeremy and Veronica Hart reunite in this hilarious homage to horror. Stranded by a storm, the cast and crew of a porn flick fall prey to a vicious killer when Ron's (Jeremy) dismembered member is possessed by a bloodthirsty alien. Now they'll have to destroy the slithering monster before it spreads its deadly seed across the world. Amber Benson, Carmen Hart and Charles Napier also star."
"Ron Jeremy's dismembered member?" This movie sounds like a drinking game waiting to happen.
Night of the Demons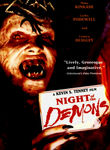 Synopsis from Netflix:
"This imaginative tale of horror centers on a group of hormonal teens who turn an abandoned funeral home into party central -- and unwittingly unleash an ancient demon whose drink of choice is very bloody Marys."
I can't decide whether this summary is clever or stupid. Either way, this was one of the films that kindled my love for cheezilicious B-horror. Jess hasn't seen it.
Tokyo Zombie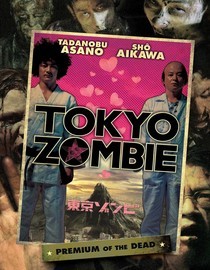 "While training to fulfill their dreams of being jujitsu champions, Fujio (Tadanobu Asano) and Mitsuo (Shô Aikawa) work in a fire extinguisher factory. But when a mob of zombies suddenly invade Tokyo, they'll have to employ their limited fighting skills to battle the undead. They soon join with other zombie fighters to try to reclaim the city. Directed by Sakichi Sato, this Japanese zombie-movie satire is based on the manga by Yusaku Hanakuma."
There is so much to love about this movie. A martial arts film where the characters are admittedly BAD at martial arts. The unique setting of a fire extinguisher factory. The dude's sick 'fro on the cover, and oh yeah, ZOMBIES!
Jess has posted the trailers for these gems on her
blog.
See, I can't even pick a favorite, please vote!
Author of urban fantasy and paranormal romance, Jess Haines is a displaced New Yorker who writes about vampires, werewolves, and other bitey creatures of the night from her home in Southern California. She's best known for the H&W Investigations series (starting with HUNTED BY THE OTHERS).
Her 5th novel in the series, FORSAKEN BY THE OTHERS releases July 2nd!